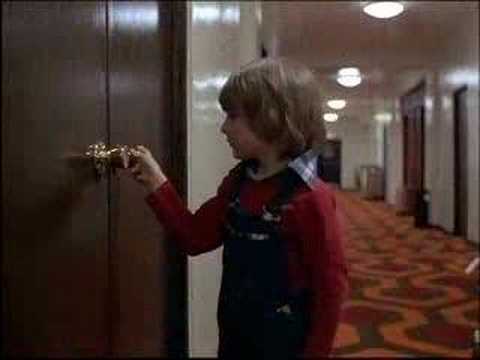 CREATED BY: Robert Ryang (P.S. 260)
MOVIES USED: The Shining
The trailer that started it all. Stanley Kubrick's 1980 horror film starring Jack Nicholson and Shelley Duvall becomes a feel-good movie about a writer struggling to find his muse and a boy lonely for a father.
It won the AICE (Association of Independent Creative Editors) Trailer Park competition in New York 2005, and became an Internet phenomenon almost overnight.
Interact with this Trailer Mash
108 Responses to "Shining (romantic comedy)"
Leave a Reply