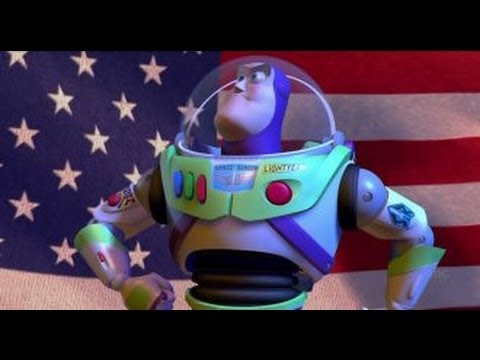 CREATED BY: Brandon Swofford / BMoneyrulz
MOVIES USED: Iron Man 3, Toy Story
My Original Trailer for the movie is better, but this turned out alright.
If you have not seen my original, check it out:
Share it if you dig it!
Other Than That, I Have Also Brought You:
"Disney / Pixar's THE AVENGERS"
"THE LION KING RISES" Trailer #3
"Gangster Squad" Toy Story
"THE LION KING OF STEEL"
"Let My People Gp" – The Avengers – The Plagues
Tony Stark (Buzz Lightyear) uses his ingenuity to fight those who destroyed his private world and soon goes up against his most powerful enemy yet: the Mandarin (Zurg).
Edited By Brandon Swofford (a.k.a BMoneyrulz)
Like My drawing at the end of the Avengers as Pixar Characters? Check out my video for Disney / Pixar's THE AVENGERS!
http://www.youtube.com/watch?v=vLB9xXdvJmw
And.. Check out more of my drawings at:
http://bmoneyrulz.deviantart.com/
Thanks For Watching!
Like! Comment! Share! Subscribe!
Interact with this Trailer Mash
One Response to ""Iron Buzz 3″ Super Bowl Trailer (Action)"
Coverdale Nehemiah Says:
April 10th, 2013 at 1:18 pm

hi,there
Leave a Reply